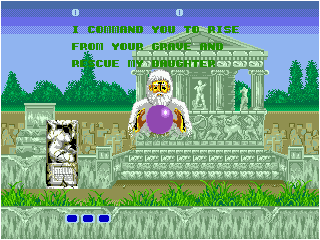 Time for this blog to rise from it's grave.
Yeah, it's been a while since I've posted on here. But for those of you who know me, you probably have a good idea as to why.
Writing for the
Examiner
.
Over the past year (and a half or so), I've placed the entirety of my writing effort in creating articles for them as the Minneapolis Video Game Community Examiner. And I won't deny that it has proven quite rewarding. Not financially mind you, but certainly the experience as well as the exposure from it.
However, I have as of late felt that my time with them has caused my writing to grow stagnant. Rules and guidelines seems to shift constantly and are rarely enforced properly. I largely am grossly under-compensated for my work versus the time and effort I place into each article published. And I find it increasingly difficult to ignore how plagued the site has become with pop-up advertising; even when I log in as a contributing editor.
So perhaps it's time for me to re-venture back on my own. No rules. No guidelines. No deadlines. No "list articles". And no annoying ads.
Instead, I can focus more on what interests me - as well as you - and really get a dialogue going.
Perhaps it's time to revive this 'ol beast.